Welcome from the Headteacher
Dear Parents / Carers
It is a pleasure to present you with these school handbooks. Choosing the right school for your child is one of the most important decisions a parent / carer will have to make. Parents want a good education for their children, but they also want their child to feel safe and secure and, above all else, happy. At Ysgol Bro Hyddgen we believe that we can offer all of these.
This school is a welcoming, happy community where pupils are expected to work hard and behave well. We welcome and understand the different strengths of all our pupils. Since we are a small school we can cater for each pupil's needs and care for the individual pupil. Our numbers are increasing but we are still small enough to be able to provide high quality care and opportunities to all our pupils.
We take particular pride in the attainment of our GCSE results this year, with 81% of pupils achieving at least 5 GCSE or an equivalent qualification. I can assure you the staff at the school will go out of their way to provide high quality lessons. We are also proud of our musical achievements and our successes at the Urdd Eisteddfod, on the playing field and in the numerous opportunities and clubs that are open to all. We have a very popular Sixth Form and we again take pride in their achievements with 67% gaining A* – C grades in their A level examinations.
A close relationship between home and school is important and parents are welcome to contact the school at any time. We update parents on the progress of their children every term. We care for our pupils and we believe that their time at school should be rewarding and fulfilling. Should you choose to send your child to Ysgol Bro Hyddgen, My staff and I are confident that you will have made the right decision. I look forward to meeting you soon, and if you have any queries or concerns please contact me at the school at any time.
Yours sincerely
Dafydd M B Jones
Headteacher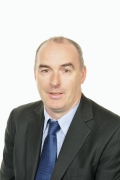 Visit the school
There is always a warm welcome for parents and carers at our school but we kindly ask you to arrange this before hand in order to ensure the relevant member of staff is available.