A-Level Results 2019-20
Ysgol Bro Hyddgen wish continued success to their year 13 students
Ysgol Bro Hyddgen Headteacher, Mr Dafydd Jones has praised the departing year 13 students at the school on their success and hard work which has enabled all of them to gain places on their chosen university courses or apprenticeship posts in industry: "This year 13 cohort has been a proactive and hard-working group of young people who have contributed positively throughout their time at the school, and we are very proud of them all as individuals.  As was seen in the school's annual awards, they have achieved to a very high standard across a wide range of fields and competencies.  I would like to thank the parents, teachers, staff and friends of the school who have supported these students to have a wide range of experiences which has enabled them to develop to be competent and responsible citizens who unfailingly contribute constructively to society.  Nearly half of this year's students had previously received unconditional university offers prior to the Covid-19 lockdown, and many candidates had accepted places in prestigious Russell Group universities.  The Covid-19 lockdown has been a challenging time for these students with many noting they have had a sudden and strange conclusion to their time at Ysgol Bro Hyddgen, and saying they have been disappointed they have not been allowed to sit examinations and complete their courses as they had expected.  We are proud of all our year 13 students and wish them all well in the future; we are also looking forward to hearing about their future successes." 
A shining example of success is head-pupil Cerys Hafana Hickman.  Cerys was awarded "Pupil of the Year" in the school's recent awards and she's a role-model for all to emulate.  Throughout her time at the school Cerys has continuously achieved to a high standard, and has been a focused leader concentrating on issues such as climate change, the Welsh Language, and gender and racial equality.  Recently, she released an album – she is a talented musician including being a fabulous triple-harpist.  Cerys has achieved 3A*s; she has decided to decline the offer she received from Oxford University, and will instead be reading Music at Goldsmith's University in London.
Tomos Chick is a very competent and able Mathematician and scientist, and he won the school's Mathematics award this year.  Tomos will be reading Mathematics at Birmingham University next year following achieving 2A*s, 2As and 1Bs.
In the recent school awards, Rose Williamson achieved an award for resilience and commitment, and this continued hard work has been reflected by very pleasing results – Rose has achieved 2A*s and 2As.  She has accepted Bristol University's unconditional offer to read Geography.
Ffion Jones and Mia Banks are both very talented artists.  Ffion will be reading Fine Art at Cardiff Metropolitan University next year following achieving 1A* and 2Bs.  Following achieving 1A* and 2As, Mia has chosen to study an Art Foundation course at Coleg Ceredigion before progressing to study Photography as a degree at university in the future.
Aiming for a career as a football journalist, Dafydd Glyndwr Jones has been focused on developing his skills throughout his time in the sixth form.  He is currently developing an increasing profile as a journalist reporting regularly on the Welsh Premier League, and a highlight for him was interviewing Welsh Football team manager Ryan Giggs, and the ensuing article he wrote being published nationally.  Dafydd has achieved 1A* and 3As, and has accepted an unconditional offer to read Sports Journalism at the University of South Wales.
Amongst other significant successes are:
Swyn Hughes – 2A*s, 2As and 1Distinction*, and will be reading Architecture at Liverpool University
Emma Halls – 4As; she will be reading Medicine at Cardiff University
Malen Aeron – 3As; she will be reading Welsh and Journalism at Cardiff University
Catrin Gittins – 2As and 2Bs; she will be reading Criminology and Psychology at Cardiff University
Alex Monnox – 1A, 2Bs, 1C and a Distinction, and will be studying Mathematics at Aberystwyth University
Erain Edwards – 2As and 1B; she will be reading Accountancy at Cardiff University
Leusa Jenkins – 1A*, 2As and 1C, and will be reading Criminology and Criminal Justice in Bangor University
Kiran Ingham – 1A, 2Bs and 1 Distinction
Alaw Jones – 2As and 1Distinction*, and will be reading Law in Exeter University.
Marged Davenport – 1A, 2Bs and 1Distinction*, and will be reading Criminology and Criminal Psychology at Aberystwyth University
Tegan Roberts – 1A and 3Bs; she will be reading Performance Studies in the University of Wales Trinity Saint David (Cardiff)
Seimon Jones – 1A, 1B, 1C and 1D; he will be reading Sports, Health and Physical Education at Bangor University
Lauren Jones-Larkin – 1A and 3Bs; she will be reading Childhood Studies at Aberystwyth University
Bethany Evans – 1A, 1 Distinction*, 1 Distinction and 1 Merit, and will be reading Psychology and Education at Aberystwyth University
Meg Evans – 1A, 1 Distinction* and 2 Distinctions; she will be reading Sociology at Bangor University
Nathan Roberts – 1A, 1C and a Distinction; he is following an apprenticeship path
Notable AS level results include:
Niklas Dewally – 4As
Ffion Duke – 1A and 2Bs
Joseph Lewis – 3As
Lily Shone – 2As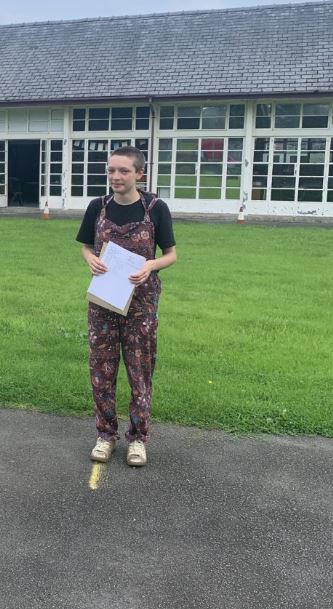 Cerys Hafana Hickman
(3A*)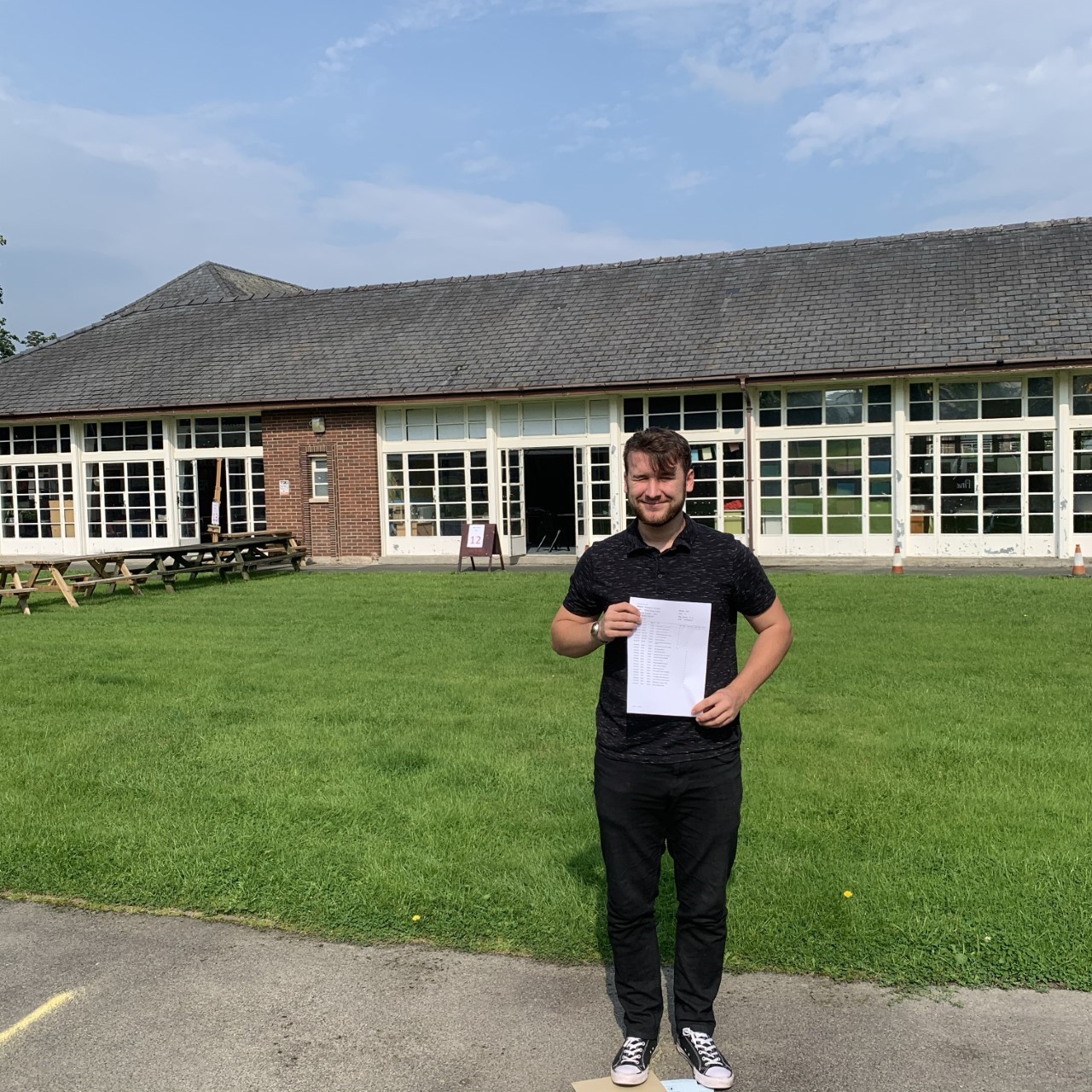 Tomos Chick
Tomos Chick - 2A*, 2A